Meet Simon Jenner, action and adventure author.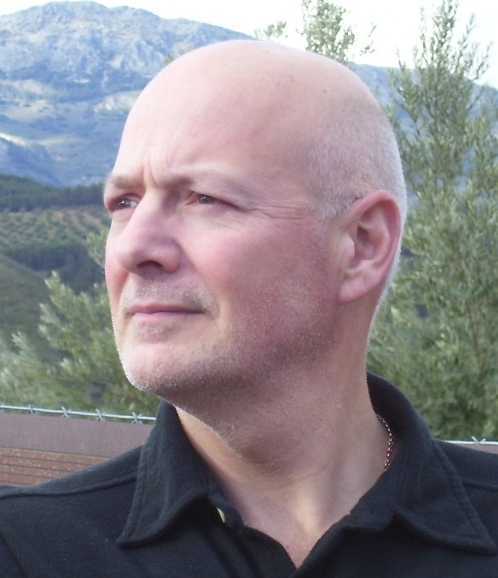 How do you strike the balance between writing something you want to write and writing something that people want to read, in terms of the compromises you make, if any?
I try to write what I'd like to read as second guessing what the reading public would like is a minefield. This means that I aim for a book that is action packed, character driven, not bogged down in too much description and where the baddies get what is coming to them. I hope there are other readers out there that enjoy this sort of book.
The only compromises I make are to stick to one genre per book. I have a few drafts where I've merged sci-fi with action, mystery or thriller but I will probably change them before unleashing them on the public.
What excites, attracts or appeals to you about the genre(s) you write in.
I write thrillers because they are an escape from life. I can't read books about the day-to-day lives of good people suffering, just as I can't watch soap operas on the TV. I need to take the bad people in life and ensure they suffer the consequences they deserve. However, I like to write a thriller where the hero isn't ex-SAS or somehow trained to be better than the rest of us. In the Ethan Justice series, I was excited to write about a guy who couldn't be more average (John Smith, nonetheless) and throw him into a terrifying adventure.
Do you have a box, drawer, folder etc where you keep thoughts and ideas for future stories? Such as names you have come across, bits of dialogue, ideas, characters - even if you have no idea when you might use them?
I'm forever having thoughts about characters, plots, dialogue etc but it wasn't until I got an iPad that I've been able to keep track of them. Now as soon as the thought occurs to me, I dictate it on my iPad and email it to myself. I organise these mails in various folders so that I can peruse them later and use them when and where appropriate.
How do you manage plot bunnies (ideas that invade your mind that aren't usually helpful to the story you're writing but breed like...er...bunnies)?
I try to keep my writing tight to the plot as I go, even when I'm not sure what happens next myself. I often come up with secondary plots that I use but I never stray too far from the original path. These bunnies haven't really troubled me so far – they're mainly breeding a completely different plot so I just keep a note of them for future books.
How much of you is in your characters? Which of your characters is the you that you'd most like to be? Or be with ?
There's a bit of me in many of my male characters. I have so many flaws it's great to be able to make my fictional characters suffer in the same way and then see how they cope. John Smith, from the Ethan Justice series, is my favourite character by far. He has my sarcasm and an inbuilt instinct to do the right thing but I'd need to be a few hundred times braver, 20 years younger and good looking to be any more like him!
Do you become so wrapped up in your writing that your spouse wonders if they're married to you or one of your characters?
I think my wife would prefer me to get so wrapped up in my writing that I could crank out the words more quickly, but no, once I've had a long day writing, I tend to want to chill out as myself, so she's stuck with the real me!
What type of book do you like reading? Is it the same genre as you write?
I've mostly been reading thrillers recently although I do occasionally read books in other genres that are recommended to me directly by friends on Goodreads. I also tend to stick with indie authors at the moment to support the cause and to see what they are up to.
What lengths do you go to to convince us readers that your book has the X factor?
I'm still trying to work out the whole marketing process. I always believed that if a book was good then it would find its market. But who was I kidding? I've rewritten my book description several times with a view to convincing readers it is exciting and worth a try, but I think reviews are the main factor that persuades readers to try a book. The trouble is no one sees the reviews if they don't find the book's page so I'm slowly working on getting copies of my book out there, in the hope of more reviews, as well as getting people to my book's page one way or another.
However, here's a pitch for the X factor of the Ethan Justice series given that you asked! It is different from other action thrillers in two ways. Firstly the hero is NOT a highly trained professional who can kick arse at the drop of a hat as is the case in many thrillers today. Instead my hero is born of circumstance - a lost soul with hidden depths that only surface under extreme conditions. Ethan Justice: Origins is a story of self-discovery where danger lurks around every corner and the reader can relate to the everyman as he battles his risk-averse nature to become the man of the moment. Secondly readers can really get into the head of the antagonist. He is written in the first person present tense so I could really put across what made him tick. This brings him to life and allows the reader inside his disturbed mind.
How do you feel when a reader points out the spelling mistake(s) you have made?
Grateful, but frustrated. I cannot believe how many times I (and my editor, wife and beta readers) can read the book and still find mistakes. They breed like bunnies! The only good thing is that any mistakes can be corrected quickly and easily in today's digital book world.
What do you like most about visiting KUF/GR/forums?
Chatting with readers and other authors is very eye-opening and also makes what can be quite a lonely profession much more interactive. I love to hear what readers like and dislike in other books, how they find the books that they choose to read and what they are up to in their everyday lives. I also like to chat with other authors to hear about their latest projects, successes and what they are doing in terms of marketing. I have made quite a few good friends that I've never met but chat to regularly. The only downside is that my TBR list grows too fast and with the limited reading time I have, I will never get through it.
What is on your near horizon?
I am currently writing Ethan Justice #3 and have the start and many ideas for book #1 in a new series. I'm hoping both will be out before Christmas but I tend to be overoptimistic in terms of what I imagine I can achieve so we shall see.
Where can we find you for more information?